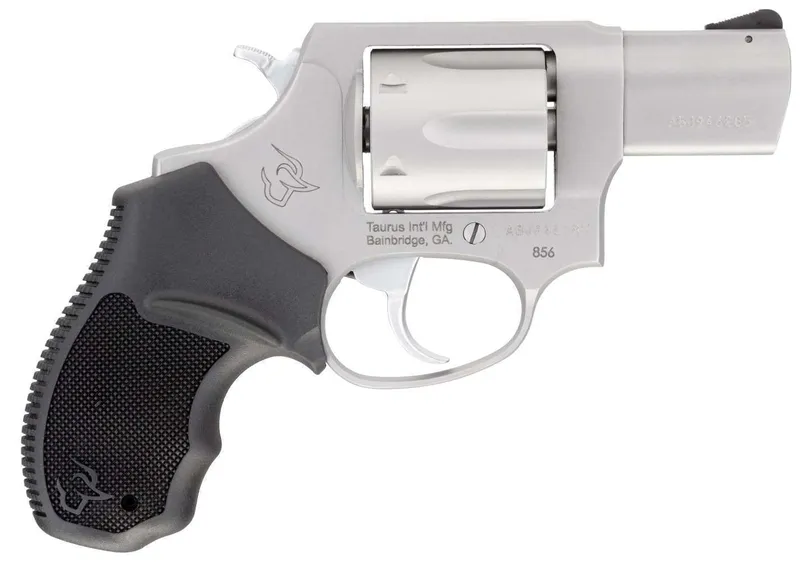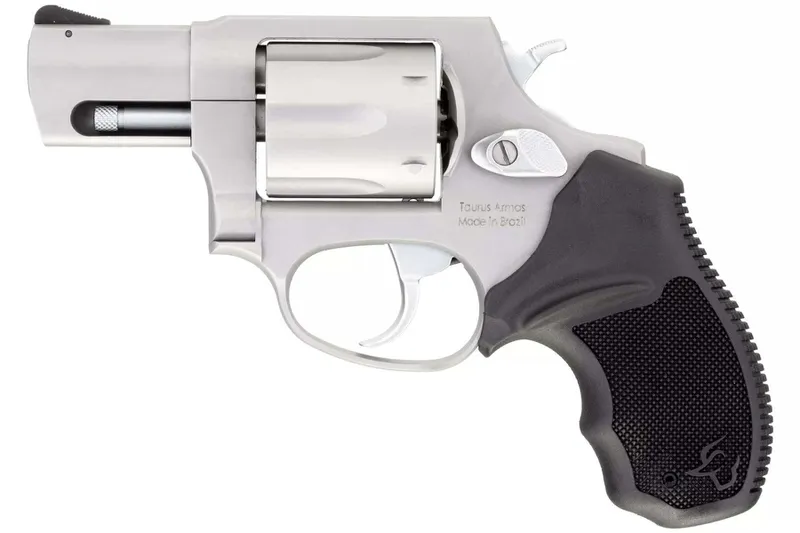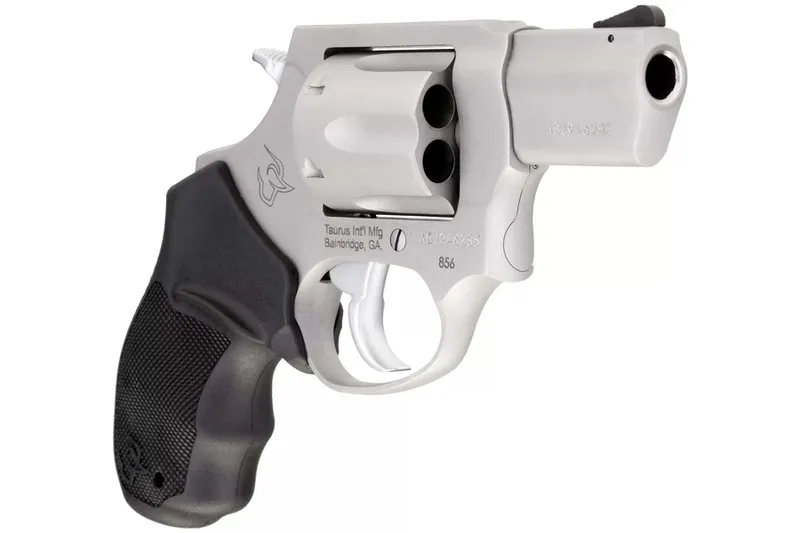 taurus
Taurus 856 .38 Special Revolver 2-85629, Matte Stainless 6rd 2"
Buy in-store today:
$319.99
Contact For Availability
Visit this location to purchase.
Background check and ID may be required for some items.
Order for delivery:
Accessories can ship anywhere.
Guns can ship to your nearest store location or authorized FFL dealer. Select at checkout.
The Taurus 856 is a reliable 6-shot, 38 Special revolver that features soft rubber grips-making it comfortable to shoot at the range while the double/single action increases speed and accuracy for follow-up shots. Known for its easily managed recoil impulse, the .38 Special round of the 856 can accommodate ammunition ranging from light target loads to self-defense rounds. The 2-inch barrel on the 856 now comes with a removable serrated front sight optimizing on-body or off-body carry, and home defense usage. This model features a Matte Stainless finish.
| | |
| --- | --- |
| SKU | 175170857 |
| UPC | 725327620846 |
| Brand | Taurus |
| Model Name | 856 |
| MPN | 2-85629 |
| Caliber | .38 Special |
| Class | Compact |
| Capacity | 6 |
| Barrel Length | 2" |
| Length | 6.55" |
| Weight | 22 oz. |
| Sights | Ramp Front, Fixed Rear |
| Grip | Soft Rubber |
| Trigger | Standard |
| Safety | Transfer Bar |
| Finish | Matte Stainless |
| Condition | New in Box |
| MSRP (Static) | 357.56 |